Amsterdam houseboat rentals, the Amsterdam apartment alternative
Fully furnished residential houseboats for long term lease in Amsterdam, Netherlands
Realengracht living room
View from the kitchen looking towards the front of the ship. the main room is really large, much bigger than it looks on screen, about 4 X 12 meters [

13 X 39 feet].

There's a big TV in the closed cupboard on the right of the picture. This boat gets sunlight all day, even in mid winter.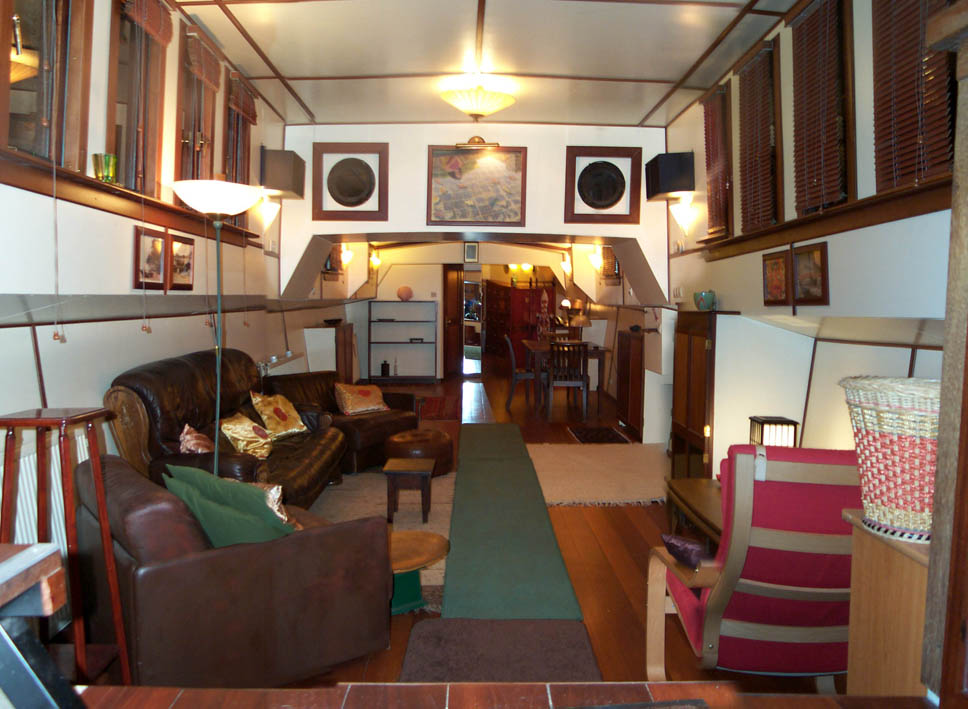 The same room looking from the other end. Check out the half round stairs up to the kitchen. Plenty of insulation and central heating mean that our boats stay warm and comfortable all winter.