Amsterdam houseboat rentals, the Amsterdam apartment alternative
Fully furnished residential houseboats for long term lease in Amsterdam, Netherlands
Muselaer Bathroom
I couldn't get a good view for the camera, but this is a lovely bathroom. The tub is restored antique cast iron, the shower is thermostatic.
The mirror is heated so it doesn't fog up, and there's forced ventilation. Please note the "chromed to match" porthole.
There's a generous stainless steel wash basin [nice if you like to hand wash your delicates], and a heater/ towel rack.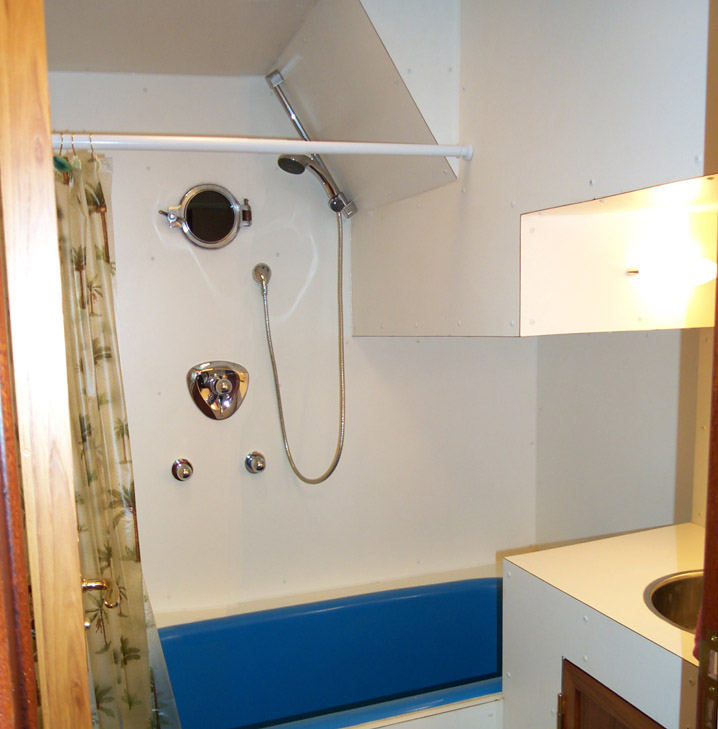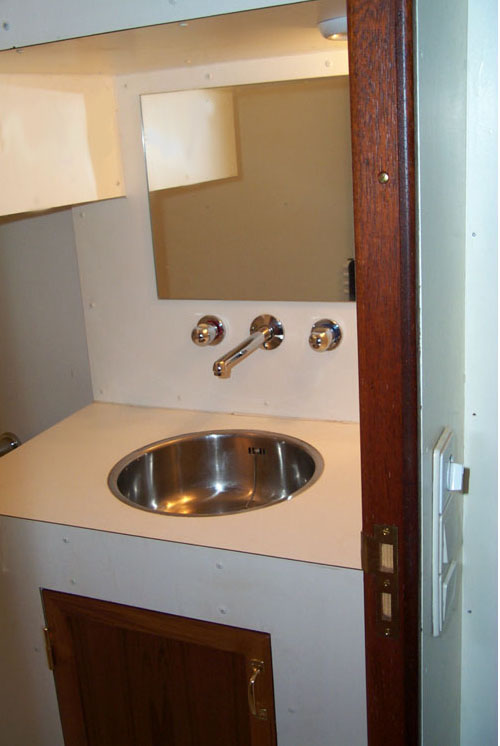 The taps are on the wall to keep the sink top easy to clean.