Amsterdam houseboat rentals, the Amsterdam apartment alternative
Fully furnished residential houseboats for long term lease in Amsterdam, Netherlands
Wheelhouse [1]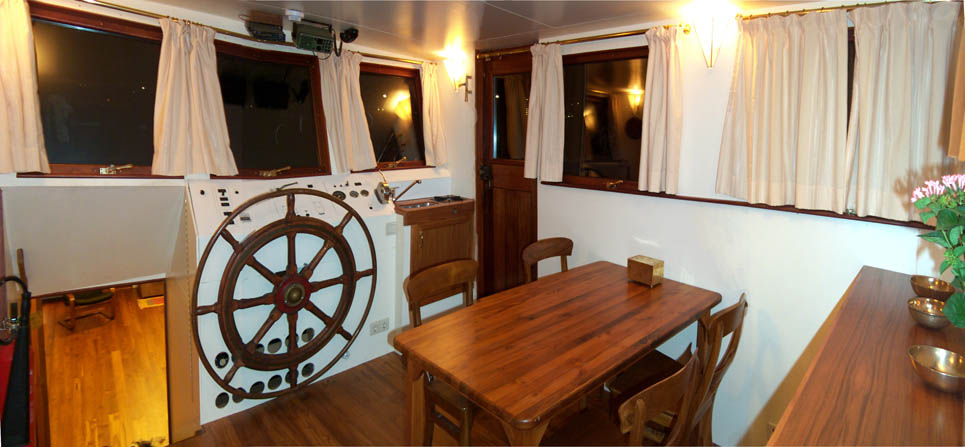 The wheelhouse is 3 X 4 meters, a nice bright extra seating area, toasty warm in winter, all the windows open to keep cool in summer.
There's a little sink and stove to make tea or coffee. The wheel is just for looking at now, but the ship is actually fully functional.
Sorry, but due to insurance restrictions, I can't take you out for a cruise. I'm only covered to sail it to the shipyard for maintenance once every 3 years.
There's a door on each side, 40mm solid hardwood in steel frames. On the left of this photo you can see the passage down to the living room.
That table is solid teak, like the floors. Except for the chairsI made all the furniture on board myself.